April 29, 2019
Compass .5K "Race"
South Dakota's Laziest Race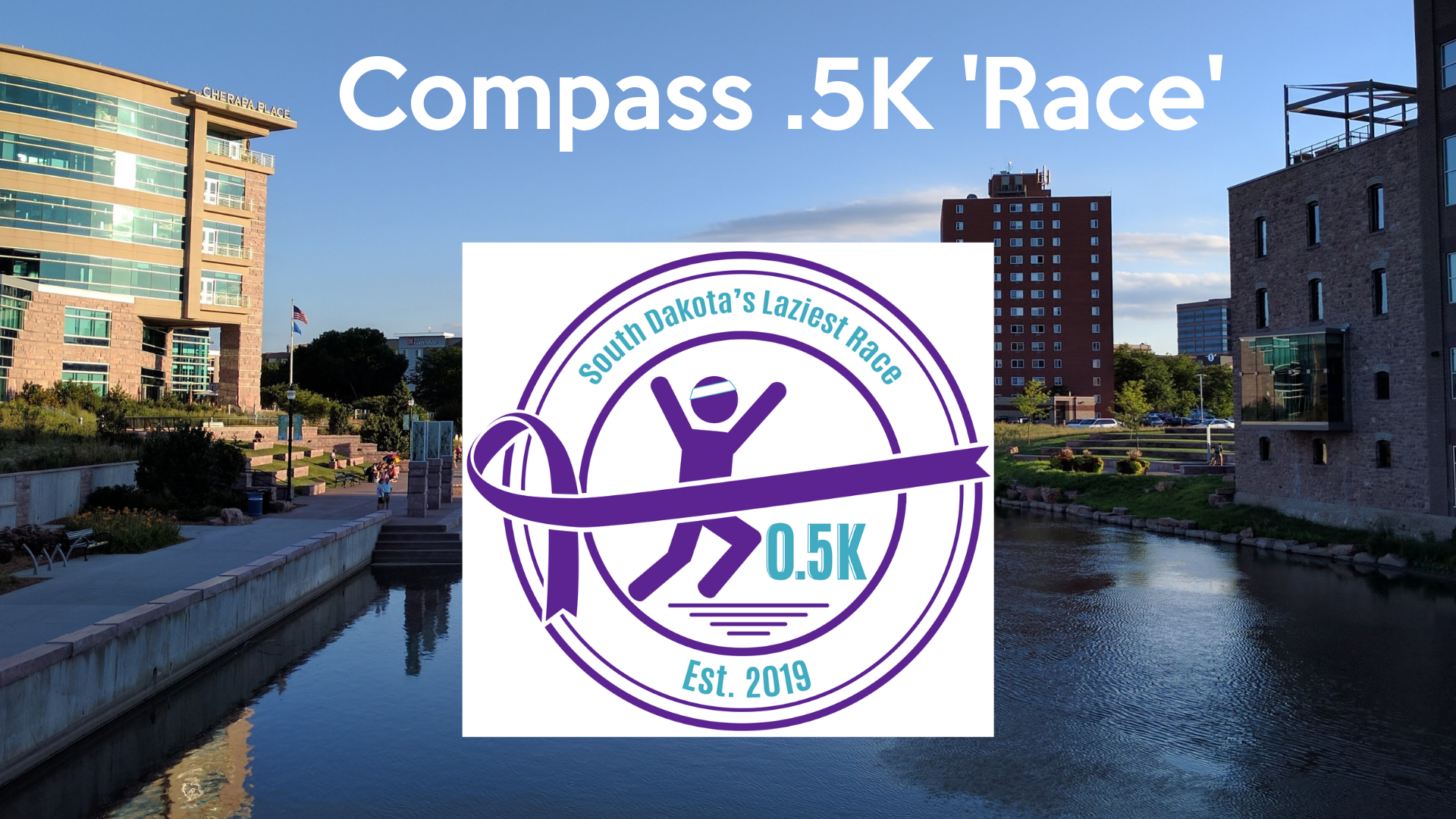 Date

July 13, 2019

Time

11 am Packet Pickup | 1 PM "Race" starts

Location

Remedy Brewing Company
401 E. 8th Street
View Map
We're calling all couch potatoes everywhere for the first annual .5K 'race' benefiting The Compass Center. Relish camaraderie with fellow non-runners, enjoy the Sioux Falls bike trail and have a beer on us. Costumes at the race are encouraged; and you could WIN BIG in our costume contest. By BIG we mean we'll find something cool for you to enjoy.
Remedy Brewing (8th and Railroad) is hosting both the start and finish line. We'll meet on the east side of Remedy in the patio/dock area. The walk will head toward the bike trail where a convenient rest area is waiting to revive you for the second half of the race.
Concerned you will need to rest? Don't worry – we have you covered! A large rest area will be accessible anywhere along the loop for when you need your break! Still too much? We have a VIP option that allows you to ride in style for .5K or a virtual option!